Could this industry provide an opportunity for you?
Hi, my name is Jeffrey Drudge. You may be interested in this opportunity for some good information, free of charge.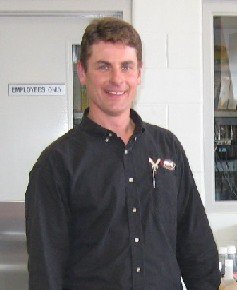 I want to tell you about a special offer that I have for you. Actually, two offers.
#1. I have written down some of my own personal experiences that I have learned in the last nine years of being in this industry. Feel free to read down through this page, and enjoy a little part of my story.
#2. I have written more details and put it together into a report that I am offering to you Free of charge. At the bottom of this page there is a form to fill out to request this Free Report. It contains a lot more information about what I have done in the last number of years, and how it may benefit you.


In October 1998, I was recommended to use a fuel treatment and lubricant brand that was formulated in 1909, just 1 year after Henry Ford began making the first production car. This product is marketed around the world, and has been used by thousands of individuals for many years. This is my story.
If you are looking for information about working at home, click here
Work At Home Info


My personal use of the Gas Treatment is here:
In 1998 I was helping do some renovations at our church, and a friend of mine was telling me about a fuel additive that they were starting to use on their dairy farm. I was interested, for two reasons, #1 I could trust my friend, for I knew that they ran a very good operation, so anything that he was using was worth looking at. #2 I have always had a interest in equipment, cars, etc, and liked to know how things run, and how to make them run better.
So I found out how to buy the product, and started using it. Within the first tank full, I started to see benefits as far as mileage goes. I enjoyed seeing the digital fuel mileage indicator on my car show me that I was getting about 10-12% improvement. I was very pleased, and started to use some of the other products, including the Diesel Treatment.
Diesel Treatment story:
After seeing the good results with the gas additive, I began using the Diesel Treatment on my pickup, a 1992 Ford F450, and also saw similar benefits there. Since then I have used it in all our farm tractors, highway tractors, and continue to put it into every tank of fuel, unless I forget!
After seeing these benefits, I don't forget very often! With the diesel fuel quality and the price these days, for me to spend several pennies per litre is a very small price to pay. The fuel economy savings usually pay for the price of the product, and then some. But even if they didn't, then I still would have the peace of mind of having my $250,000.00 combine and $100,000.00 highway truck and trailers running at top efficiency.
We all know the high cost of getting fuel pumps rebuilt, and replacing injectors to soon! Why nickel and dime about a few cents per litre on a fuel additive, when the equipment costs thousands of dollars to purchase and repair?
How does this translate to a benefit for you?
How do you get this product? What do you do to operate a business like this?
Good question. I will share with you what has happened for me.
I am a real person, and there will be no high pressure stuff.
I don't like that either, so I don't treat other's that way. All I have to offer you is my own personal experience in this industry. You are under no pressure or obligation.
Please sign up for my Free Report that I have created for you. It contains information that will help you see how this industry works, and how I have built my business over the last number of years.
There are no strings attached, all you need to do is fill out this form below, and you will be sent a more detailed description of what I have done in the last nine years to create a small business for myself.
After you have read this information, you are welcome to come back here and contact me through the contact me form on this website, and ask any questions that you have, or check off any of the multiple choice boxes that apply to you.
I look forward to hearing from you, and to share some of the things that I have learned.
Fill out the form below now to get started!
Fellow marketers, want to grow your opt-in list? Sign up here to increase opt-ins!
FREE REPORT!
The fastest way to build and grow your Opt-In List Ever!